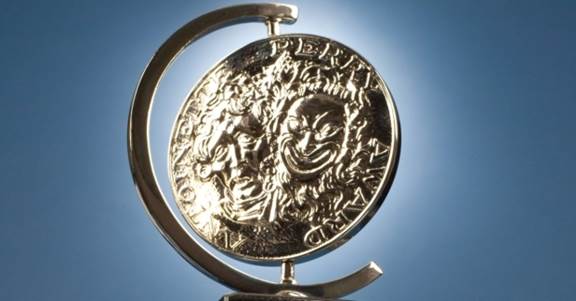 2022 Tony's
MIRACLE OF MIRACLES
To anyone who is been away for more than the year preceding the Tonys it would appear business as usual with its robust offering of nominees in all categories of productions.
But that is far from the truth
It was more a season devastated by the vicissitudes  of a seemingly unconquerable virus with the power to close shows.
In essence it was a miracle that the Tony's appeared at all
It was a year of extreme bravery:
On the part of the producers who opened shows against all odds that they would survive the virus, and stuck by their shows as they opened and closed and reopened.
Then  the ushers who somehow maintained the friendliest and most welcoming manner greeting each audience member as if to thank them for overcoming the repeated warnings of dangers of exposure.
And the dauntless  staff who endured the elements outside with equanimity as they performed onerous task of checking everyone's credentials for admission.
And the backstage crews, including  the dressers, stagehands and all the  people who  physically mount the show.
And special mention to the finally appreciated understudies who had to bravely step into roles at a moment's notice due to the vagaries of Covid targets.
And let us not forget the press agents who had to scramble to cancel and re-invite the critics, insuring that each saw the required shows for various awards like the Tony's.
And to the critics themselves who similarly scrambled to adjust their lives to accommodate the press agents  while ignoring the loudly touted warnings about health hazards.
(special gratitude for Theaterscene's critics
who covered the territory
see their reviews)
But most of all in the world of bravery appreciation for  the audiences,
the ultimate miracle, whose love of theater overcame their fear of being there and without whom there could be no theater
Somehow the season culminated in a robust plate of nominees in every category from impressive solos to sprawling productions, representing both the best of the past to the inspirational presence and the newcomers who will shape theater's future.
So the Tony's became the heartwarming testimony to the miracle of Theatre, who's motto "the show must go on" was proven again and again.
We are all winners for keeping alive our beloved world in which we have not just survived our annus horribilis  but excelled.
Jeanne Lieberman, editor /publisher
Theaterscene.com
(see below complete list of Tony nominees and winners
and shows coming up)
2022 Tony Awards Winners- Full List!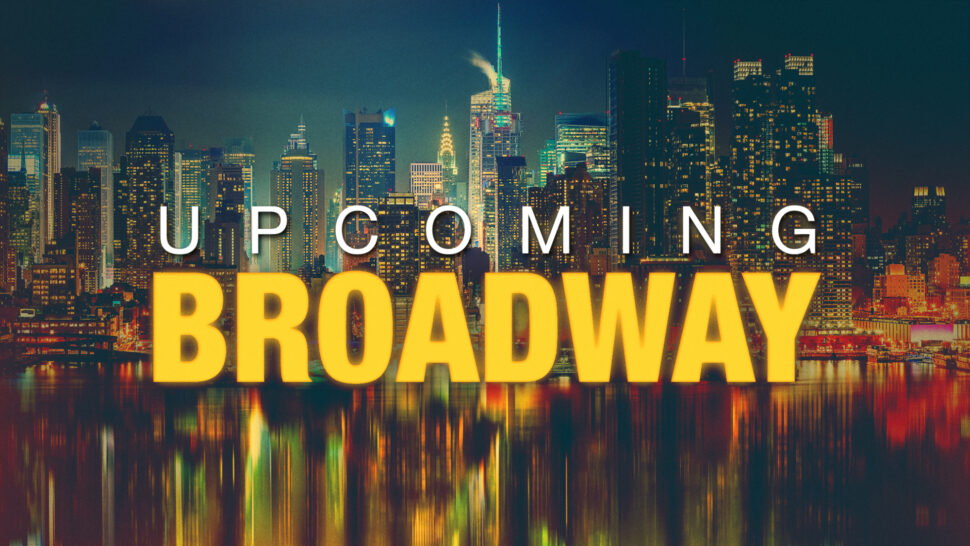 2022-2023 Season
1776
Theatre: American Airlines Theatre
First Preview: Fall 2022
Opening: September 16, 2022
Creative Team: Jeffrey L. Page and Diane Paulus (directors), Sherman Edwards (music and lyrics), Peter Stone (book, updated from John O'Hara's)
About: This musical retelling of the American Revolutionary War will be produced in partnership between the Roundabout Theatre Company and the American Repertory Theater at Harvard University.
ALMOST FAMOUS
Theatre: TBA
First Preview: September 13, 2022
Opening: October 11, 2022
Creative Team: Jerry Herrin (director), Tom Kitt (music), Cameron Crowe (book and lyrics), Sarah O'Gleby (choreographer), Bryan Perri (music supervisor), Derek McLane (scenic designer), David Zinn (costume designer), Natasha Katz (lighting designer), Peter Hylenski (sound designer), Luc Verschueren (hair and makeup designer), and Lorenzo Pisoni (physical movement coordinator).
About: Based on the 2000 film of the same name, the musical features a score by Tony and Pulitzer winner Kitt and a book and lyrics by Crowe, who earned an Oscar for penning the original film based on his own teenage experience. The coming-of-age story tracks a 15-year-old music fan named William who lands a Rolling Stone assignment following the emerging band Stillwater on tour.
A BEAUTIFUL NOISE
Theatre: Broadhurst
First Preview: November 2, 2022
Opening: December 4, 2022
Creative Team: Michael Mayer (director), Anthony McCarten (book), Steven Hoggett (choreographer)
About: The Broadway-aimed musical about the life of singer-songwriter Neil Diamond will open June 21, 2022, at Boston's Emerson Colonial Theatre.
CAMELOT
Theatre: Beaumont
First Preview: November 3, 2022
Opening: December 18, 2022
Creative Team: Barlett Sher (director), Aaron Sorkin (additional book), Alan Jay Lerner (original book and lyrics), Frederick Loewe (music)
About: Lincoln Center Theater will bring the world of Lerner & Loewe's Camelot to vibrant life once again when it produces a new version of the classic tale, reimagined for the 21st century.
DEATH OF A SALESMAN
Theatre: The Hudson
First Preview: September 19, 2022
Opening: TBA
Creative Team: Miranda Cromwell (director)
About: Olivier Award nominee Wendell Pierce and 2022 Tony® nominee Sharon D Clarke reprise their roles as Willy and Linda Loman in a revival-told for the first time on Broadway-from the perspective of an African American family. A new cast of supporting actors join the production in New York, led by Tony winner André De Shields and Khris Davis. This powerful interpretation of Miller's classic drama illuminates the dark underbelly of the American Dream and its elusive promise of equality and opportunity for all.
INTO THE WOODS
Theatre: St. James
First Preview: June 28, 2022
Opening: July 10, 2022
Creative Team: Lear deBessonet (director), Stephen Sondheim (music and lyrics), James Lapine (book), Lorin Lattaro (choreography), Rob Berman (music director), David Rockwell (scenic design), Andrea Hood (costume design), Tyler Micoleau (lighting design), Scott Lehrer (co-sound design), Alex Neumann (co-sound design), Cookie Jordan (hair, makeup, and wig design), and James Ortiz (puppet design)
About: Little Red has strayed far from the path, Jack's found a second beanstalk, Prince Charming's eyes are wandering, and there's a Witch living next door. Stephen Sondheim's most popular musical turns the world of fairy tales topsy-turvy, reminding us that granted wishes often bring complications. Filled with exquisite music and brilliant lyrics, this innovative new production is sure to enchant as it ventures beyond "happily ever after."
KIMBERLY AKIMBO
Theatre: The Booth
First Preview: October 12, 2022
Opening: November 10, 2022
Creative Team: Jessica Stone (director), Jeanine Tesori (music), David Lindsay-Abaire (book), Danny Mefford (choreographer) Chris Fenwick (music director),
John Clancy (orchestrator, with additional orchestrations by Macy Schmidt), David Zinn (scenic designer), Sarah Laux (costume designer), Jeanette Oi-Suk Yew (lighting
designer), Kai Harada (sound designer), Lucy MacKinnon (projection designer), and J. Jared Janas (wig, hair, and make-up designer).
About: Kim is a bright and funny Jersey teen, who happens to look like a 72-year-old lady. And yet her aging disease may be the least of her problems. Forced to maneuver family secrets, borderline personalities, and possible felony charges, Kim is determined to find happiness in a world where not even time is on her side.
THE KITE RUNNER
Theatre: The Hayes
First Preview: July 6, 2022
Opening: July 21, 2022
Creative Team: Giles Croft (director), Matthew Spangler (script), Barney George (scenic and costume designer), Charles Balfour (lighting designer), Drew Baumohl (sound designer), William Simpson (projection designer), Jonathan Girling (composer and musical supervisor), Kitty Winter (movement director), Humaira Ghilzai (cultural advisor and script consultant), and Damian
Sandys (associate director).
About: The Kite Runner is a haunting tale of friendship spanning cultures and continents, that follows one man's journey to confront his past and find redemption. Afghanistan is a divided country on the verge of war and two childhood friends are about to be torn apart. It's a beautiful afternoon in Kabul and the skies are full of the excitement and joy of a kite flying tournament. But neither Hassan nor Amir can foresee the terrible incident which will shatter their lives forever.
KPOP
Theatre: Circle in the Square
First Preview: October 13, 2022
Opening: November 20, 2022
Creative team: Jason Lim (book), Helen Park and Max Vernon (score), Teddy Bergman (director)
About: A musical concert set inside the world of a KPOP record label. An Off-Broadway production played Ars Nova, Ma-Yi Theater, and the Woodshed Collective in 2017, going on to win the 2018 Lucille Lortel Award for Outstanding Musical. Producers eyed an Off-Broadway revival in a new space but set their sights on Broadway plans with a casting call in 2019.
LEOPOLDSTADT
Theatre: The Longacre
First Preview: September 14, 2022
Opening: October 2, 2022
Creative Team: Tom Stoppard (playwright), Richard Hudson (scenic design), Brigitte Reiffenstuel (costume design) Neil Austin (lighting design), Adam Cork (sound and original music), Isaac Madge (video design), and Emily Jane Boyle (movement).
About: Set over several decades in Vienna, Austria, and following the lives of a singular extended family, the play explores the human condition and its resilience in the face of traumatic history before and after World War II.
THE PIANO LESSON
Theatre: St. James
First Preview: September 19, 2022
Opening: TBA
Creative Team: LaTanya Richardson Jackson (director), Beowulf Boritt (scenic designer), Toni-Leslie James (costume designer), Japhy Weideman (lighting designer), Scott Lehrer (sound designer), and Cookie Jordan (wig designer).
About: The play is the fourth in Wilson's Century Cycle, which explores the Black experience in every decade of the 20th century with such works as Fences, Ma Rainey's Black Bottom, and Jitney, among others. The Piano Lesson is set in Pittsburgh's Hill District in 1936, with a brother and sister embroiled in a battle over a family heirloom piano carved with the faces of their ancestors. The upcoming production will be its first Broadway revival.
SOME LIKE IT HOT
Theatre: The Shubert
First Preview: November 1, 2022
Opening: December 11, 2022
Creative Team: Marc Shaiman and Scott Wittman (score), Matthew Lopez and Amber Ruffin (book), Casey Nicholaw (director)
About: A musical adaptation of the classic Billy Wilder film, which starred Tony Curtis, Jack Lemmon, and Marilyn Monroe. A world premiere in Chicago was recently scrapped in favor of direct-to-NYC production.
TOPDOG/UNDERDOG
Theatre: John Golden Theatre
First Preview: September 27, 2022
Opening: October 20, 2022
Creative Team: Suzan-Lori Parks (playwright), Kenny Leon (director)
About: A 20th anniversary revival of Suzan-Lori Parks' Pulitzer-winning work about two brothers playing three card monte who discover the true nature of their history.
PREVIOUSLY ANNOUNCED FOR 2022-2023 SEASON WITHOUT NEW UPDATES
DANCIN'
Theatre: TBD
First Preview: TBD
Creative Team: Wayne Cilento (director) plus producers Joey Parnes and Nicole Fosse (daughter of Bob Fosse and Gwen Verdon and artistic director of the Verdon Fosse Legacy)
About: The Bob Fosse musical revue features an eclectic songlist from Neil Diamond to George M. Cohan. Cilento starred in the original 1978 Broadway production.
PAL JOEY
Theatre: TBD
First Preview: TBD
Creative Team: Savion Glover (choreographer, co-director) Tony Goldwyn (co-director), Richard LaGravenese (book),
About: The primary setting has been re-imagined as a South Side Chicago nightclub in the 1940s; the character of Linda, formerly a stenographer-clerk, is now an aspiring singer.
SING STREET
Theatre: TBD
First Preview: TBD
Creative Team: Rebecca Taichman (director), Enda Walsh (book), Gary Clark and John Carney (score)
Cast: TBD
About: The show explores the power of first love and music against the backdrop of 1980s Dublin.
IN THE WORKS
13 GOING ON 30
Creative Team: Josh Goldsmith and Cathy Yuspa (book), Alan Zachary and Michael Weiner (music and lyrics), Andy Fickman (director)
About: New musical based on the 2004 hit movie of the same title about a gawky teenage girl who uses "wishing dust" to transform herself into a glamorous adult.
17 AGAIN
Creative Team: Marco Pennette (book), music and lyrics by Alan Zachary and Michael Weiner (music and lyrics), Adam Shankman (director)
New musical based on the 2009 Zac Efron fantasy film about a man who gets to relive his youth.
A developmental lab was held in New York November 2016.
AIN'T SUPPOSED TO DIE A NATURAL DEATH
Creative Team: Melvin Van Peebles (book, music, and lyrics), Kenny Leon (director), Lia Vollack (producer), Mario Van Peebles (creative producer)
About: A revival of the 1971 Tony-nominated musical exploring the life of Black Americans in underserved city neighborhoods.
ARCHIE
Creative Team: Adam McKay (book and director)
About: A new musical based on the popular teen comic books that is a co-production of the website Funny Or Die and Archie Comics.

BEACHES
Creative Team: David Austin (music), Iris Rainer Dart (lyrics & book), Thom Thomas (book), Eric Schaeffer (director)
About: Vivacious, outlandish Cee Cee and beautiful, privileged Bertie meet as children and become fast friends. From pen-pals to roommates to romantic rivals, their oil-and-water friendship perseveres through even the most tragic trials.
Latest: Beaches continued its development with a second regional production at Drury Lane Theatre in Chicago in 2015, starring Whitney Bashor and Shoshana Bean

THE BEST LITTLE WHOREHOUSE IN TEXAS
Creative Team: Carol Hall (music & lyrics), Peter Masterson and Larry L. King (book), Rob Ashford (director and choreographer), Jerry Frankel and Jeffrey Richards (producers)
About: Whorehouse recounts the good times and the demise of the Chicken Ranch, known since the 1850s as one of the best pleasure palaces in all of Texas...that is, until the crusading television reporter Melvin P. Thorpe focuses his cameras and his righteous indignation on the institution.

THE BODYGUARD
Creative Team: Alexander Dinelaris (book), Lawrence Kasdan (source material)
Cast: Deborah Cox
About: Musical adapted from the Whitney Houston film about a pop star who falls in love with her bodyguard.
Latest: Originally presented in London, the stage musical toured North American 2017–2018. Regional productions have been staged across the globe.

BOMBSHELL
Creative Team: Marc Shaiman and Scott Wittman (score), Joshua Bergasse (choreographer)
About: Stage incarnation of the fictional Marilyn Monroe-centered musical whose creation was at the center of the TV series Smash.

BORN FOR THIS
Creative Team: Charles Randolph-Wright, BeBe Winans, and Lisa D'Amour (book); BeBe Winans (music and lyrics); Charles Randolph-Wright (director); Ron Gillyard and MyDestiny Productions (producers)
About: A story of family, love and forgiveness told through the incredible true story of BeBe Winans. Born For This is the family-friendly and universal story for anyone who has ever yearned for something—for anyone who is looking to find their purpose in life.

BROADWAY VACATION, A MUSICAL
Creative Team: David Rossmer and Steve Rosen (book, music, and lyrics), Ken Davenport (producer)
About: Based on the characters from the Warner Bros. movie franchise, the musical was scheduled to make its world premiere in Fall 2020 at the 5th Avenue Theatre in Seattle, with direction and choreography by Donna Feore.

BULL DURHAM
Creative Team: Susan Werner (music and lyrics), Ron Shelton (book)
About: A musical version of the film about a romance set in the world of minor league baseball, being produced by Jack Viertel. A world-premiere production starring Will Swenson had a run at the Alliance Theatre in Atlanta in 2014.

CAMP DAVID
Creative Team: Lawrence Wright (playwright), Molly Smith (director), Steve Traxler and Gerald Rafshoon (producers)
About: A drama about President Jimmy Carter's Nobel Prize-winning efforts to bring the leaders of Israel and Egypt to sign a peace agreement after years of war. The show had its world premiere at Washington D.C.'s Arena Stage in 2014. It played a pre-Broadway engagement at The Old Globe in San Diego May 13–June 19, 2016.

CHASING RAINBOWS
Creative Team: Marc Acito (book), David Libby (additional original music), Tina Marie Casamento (conceiver), Denis Jones (director, choreographer)
About: The musical traces the early life of Judy Garland, from her small-town birth to her starring role in the film classic The Wizard of Oz. The show had a developmental world premiere production in Flat Rock, N.C., in November 2015, and a full production at Goodspeed Musicals in September 2016. A workshop was held in January 2019. A Paper Mill Playhouse production opened October 6, starring Ruby Rakos as Judy Garland, Max von Essen as Frank Gumm, and Lesli Margherita as Ethel Gumm.

DAMN YANKEES
Creative Team: Richard Adler and Jerry Ross (music and lyrics); George Abbott and Douglass Wallop (book); Kathleen Marshall (director); Jeffrey Richards, Scott Landis, Jerry Frankel, and Jay and Cindy Gutterman (producers)
About: Revival of the 1956 musical about a baseball fan who is induced to sell his soul by the devil so his favorite team can win the pennant.

THE DEVIL WEARS PRADA
Creative Team: Elton John (music), with lyrics by Shaina Taub (lyrics) and a book by Paul Rudnick (book), Anna D. Shapiro (director), Kevin McCollum (producer)
About: New musical based on Lauren Weisberger's 2003 novel and the 2006 film about a woman who becomes assistant to the notorious editor of a topline fashion magazine. A Chicago pre-Broadway tryout, starring Beth Leavel as Miranda Priestley and Taylor Iman Jones as Andy, is scheduled to begin performances July 19, 2022, at the James L. Nederlander Theatre.

DINER
Creative Team: Sheryl Crow (music and lyrics), Barry Levinson (book), Kathleen Marshall (director)
About: It's Christmas 1959 in Baltimore and six high school buddies, now in their twenties, reunite at their old hangout, The Fells Point Diner—before one of them ties the knot. Diner first postponed its Broadway opening from April 2013 to fall 2013. A staged reading was held in New York December 2013, and a regional premiere ran through January 2015 at Signature Theatre in Virginia. Delaware Theatre Company hosted a second regional tryout in December 2015.

DREAMGIRLS
Target Opening: 2019
Creative Team Tom Eyen (book and lyrics), Henry Krieger (music), Casey Nicholaw (director), Sonia Friedman (producer)
About: A New York transfer of the hit London revival.

THE FLAMINGO KID
Creative Team: Robert L. Freedman (book and lyrics), Scott Frankel (music), Darko Tresnjak (director)
About: A musical adaptation of the hit 1984 Garry Marshall film, which follows an 18-year-old Brooklynite as he leaves his humble roots behind in favor of the sexy and alluring world of the private beach club, El Flamingo. A world premiere debuted at Hartford Stage in 2019, starring Jimmy Brewer, Adam Heller, Liz Larsen, Marc Kudisch, Lesli Margherita, Samantha Massell, Lindsey Brett Carothers, Ben Fankhauser, and Alex Wyse.
GLENGARRY GLEN ROSS
Theatre: TBA
Target Opening: TBA
Creative Team: Amy Morton (director), David Mamet (playwright)
About: An all-female production of the classic drama.
THE GREAT GATSBY
Creative Team: Florence Welch (lyrics), Florence Welch and Thomas Bartlett (music), Martyna Majok (book), Jeanie O'Hare (story consultant), Rebecca Frecknall (director)
About: A musical adaptation of F. Scott Fitzgerald's classic novel, which entered the public domain in 2021. A recording of The Great Gatsby, A New Musical will be released on Warner Music.
THE HONEYMOONERS
Creative Team: Stephen A. Weiner (music), Peter Mills (lyrics), Dusty Kay and Bill Nuss (book), and John Rando (director)
About: Ralph Kramden and his buddy Ed Norton are back and still shooting for the moon in this world-premiere musical. After shocking their wives by winning a high profile jingle contest, they are catapulted out of Brooklyn and into the cutthroat world of Madison Avenue. Following a November 2014 industry presentation (from Jeffrey Finn and Goodspeed Musicals) and an April 2016 lab, the musical made its official world premiere at Paper Mill Playhouse September 28–October 29, 2017, starring Michael McGrath, Laura Bell Bundy, Michael Mastro, and Leslie Kritzer.

JOSEPHINE
Creative Team: Ellen Weston and Mark Hampton (book), Stephen Dorff (music), John Bettis (lyrics), and Joey McKneely (director and choreographer)
Cast: Deborah Cox
About: Musical based on the life of Jazz Age singer Josephine Baker. The show played a tryout at Asolo Rep in Florida April 27–May 29, 2016.

LAST SUMMER AT BLUEFISH COVE
Target Opening: 2020
Creative Team: Jane Chambers (playwright); Cynthia Nixon (director); Harriet Newman Leve, Ellen DeGeneres, Portia de Rossi, Lily Tomlin and Jane Wagner (producers)
About: It's 1980 at Bluefish Cove: a lesbian beachside haven. Lil Zalinski and her close-knit group of friends take refuge here each summer to live and love freely. When a straight woman named Eva wanders unknowingly into their midst, she sends The Cove into a tailspin and knocks Lil off her feet. The play made its world premiere 40 years ago Off-Broadway.

THE LATE GREAT ME: AN EVENING WITH ALAN JAY LERNER
Target Opening: 2018
Creative Team: John Lahr (writer), Alan Jay Lerner (source material), Frederick Loewe and Burton Lane (music), Susan Stroman (director)
About: A new musical based on the life of My Fair Lady lyricist Lerner. A private reading was held in fall 2016; a full workshop was held in March 2017 by producers Julian Schlossberg, Roy Furman, and Liza Lerner.

LIKE WATER FOR CHOCOLATE
Creative Team: Book by Lisa Loomer (book), Laura Esquivel (source material), La Santa Cecilia (music), La Santa Cecilia and Quiara Alegría Hudes (lyrics), Michael Mayer (director)
About: An exclusive preview of two songs from the musical debuted during ¡Viva Broadway! Hear Our Voices in October 2020.

MAGIC MIKE
Creative Team: Trip Cullman (director)
About: A stage adaptation of Steven Soderbergh's film about male strippers. A private workshop was held April 2015 featuring Derek Klena and Taylor Louderman. A December 2019 premiere in Boston was canceled May 23, 2019.

MARIE, DANCING STILL: A NEW MUSICAL
Creative Team: Lynn Ahrens and Stephen Flaherty (score), Susan Stroman (director and choreographer)
About: Formerly known as Little Dancer, the musical about Degas and ballerina Marie had a production at Seattle's 5th Avenue Theatre March 22–April 14, 2019, starring Tiler Peck, Terrence Mann, Karen Ziemba, Louise Pitre, Dee Hoty, and Jenny Powers.

THE NANNY
Creative Team: Fran Drescher and Peter Marc Jacobson (book), Rachel Bloom and the late Adam Schlesinger (score), Marc Bruni (director)
About: A musical based on the popular sitcom series that ran during the '90s, starring Drescher.

OHIO STATE MURDERS
Creative Team: Adrienne Kennedy (playwright), Kenny Leon (director)
Cast: Audra McDonald
About: The Broadway debut of Kennedy follows fiction author Suzanne Alexander as she returns to Ohio State University to talk about the violence in her writing. Soon after arriving, however, a dark mystery unravels.

ONCE UPON A ONE MORE TIME
Creative team: Kristin Hangii (director), Keone and Mari Madrid (choregraphers)
About: The Britney Speaks jukebox musical weaving together the pop star's hits to tell a fictional story about fairy tale princesses who want to change the narrative. The show will now have its world premiere in Washington, D.C. at Shakespeare Theatre Company in November 2021 after a Chicago staging was scrapped during the pandemic.

PIECE OF MY HEART: THE BERT BERNS STORY
Creative Team: Book by Daniel Goldfarb (book), Bert Berns (music and lyrics), Steven Van Zandt (musical director)
About: A musical that showcases the songbook of 1960s hitmaker Bert Berns. The show was first presented Off-Broadway in 2014 and is planned for Broadway by a producing team that includes Merged Work Productions, Jack Thomas, Steven Van Zandt, Paul Shaffer, Maureen Van Zandt and Joe Grano.

THE PREACHER'S WIFE
Creative Team: Daniel Beaty (book), Tituss Burgess (music and lyrics), Michael Arden (director)
About: New musical based on the 1996 film of the same title. An industry reading of The Preacher's Wife was presented in Manhattan September 12, 2016, starring Loretta Devine and Ledisi. Olivier nominee Stafford Arima directed with musical direction by James Sampliner. A second reading was presented December 11, 2017, directed by Michael Arden.

ROOM SERVICE
Target Opening: 2017–2018 Season
Creative Team: Allen Boretz and John Murray (playwrights), Michael Pressman (director and producer), Andrew Ames (producer)
About: Revival of the 1937 Broadway screwball comedy about a penniless Broadway producer who will do anything to stay in his hotel room so he can get a career-saving hit off the ground.

THE SCENARIO
Target Opening: 2017–2018 season
Creative Team: Dan Charnas (book) with music and lyrics by multiple artists, Russell Simmons and Universal Music Group (producers)
About: A new musical set to three decades of hip-hop.

THE SECRET GARDEN
Target Opening: 2018–2019 Season
Creative Team: Lucy Simon (music), Marsha Norman (book and lyrics), Warren Carlyle (director(
About: Revival of the 1991 musical based on Frances Hodgson Burnett's story about an orphan girl who finds renewal when she discovers a locked, dead garden and brings it back to life. A co-production of Seattle's 5th Avenue Theatre and Shakespeare Theatre Company in Washington D.C., the Broadway-bound revival also played a stint in Houston October.

SIDEWAYS
Creative Team: Rex Pickett (book), Anthony Adams (composer)
About: A brand-new musical, mounted by EFG-Renascence Productions, based on Pickett's novel that was adapted into an Oscar-winning film and a play.

A SIGN OF THE TIMES
Creative Team: Bruce Vilanch (writer), Richard Robin (source material), Gabriel Barre (director), JoAnn M. Hunter (choreographer)
About: The musical tells the story of Cindy, a young woman who moves to New York City from the Midwest in 1965 with dreams of making a difference in the world. Set against the backdrop of women's liberation, the civil rights movement, and the Vietnam War, the musical features the songs of a generation from Grammy Award–winning artist Petula Clark and multiple hit-makers of the day, such as "Downtown," "You Don't Own Me," "Don't Sleep in the Subway," "The Shoop Shoop Song (It's In His Kiss)," and "The Boy From New York City." Developed at Goodspeed Musicals' Norma Terris Theatre in summer 2016. A pre-Broadway production played Delaware Theater Company in 2018.

SOUL TRAIN
Creative Team: Dominique Morisseau (book), Kamilah Forbes (director), Camille. Brown (choreographer), Ahmir "Questlove" Thompson, Tony Cornelius, Anthony E. Zuiker, and Shawn Gee (executive producers)
About: The story of producer Don Cornelius, who created the long-running TV variety show Soul Train with a score including soul and R&B songs showcased in the series. A world premiere production is scheduled to premiere at ACT in San Francisco in October 2022.

SIDNEY
Creative team: Charles Randolph-Wright (playwright), Ruben Santaigo-Hudson (director)
About: A new play about the life of Oscar winner and Tony nominee Sidney Poitier, based on Poitier's best-selling autobiography The Measure of a Man.

TOP HAT
Creative Team: Irving Berlin (music & lyrics), Chad Beguelin (book), Christopher Gattelli (director)
About: Premiered on the West End in 2013 in an earlier version, directed by Matthew White and choreographed by Bill Deamer. The first New York developmental lab was held in March 2014. A second lab was held May-June 2015, directed by Christopher Gattelli. Gattelli told Playbill in January 2017 that a Broadway production is still several seasons off.
UNTITLED GIULIA TOFANA MUSICAL
Creative Team: Jennifer Nettles (music), Adam Zotovich (producer)
About: The country star has her eye on bringing another merry murderess to the stage: 17th-century professional poisoner Giulia Tofana.

UNTITLED PAT BENATAR MUSICAL
Creative Team: Gary Lenon (book), Pat Benatar and Neil Giraldo (music and lyrics)
About: Jukebox musical that traces the personal and professional lives of rock vocalist Benatar and guitarist Giraldo. A workshop of the musical titled The Romeo & Juliet Project was scheduled in 2020 before the pandemic began.

THE VISITOR
Creative Team: Brian Yorkey (book and lyrics), Tom Kitt (music), Aaron Harnick (producer)
About: Musical based on the 2007 Thomas McCarthy film of the same title about a widower who befriends a Syrian immigrant in post-9/11 New York City. The show played Off-Broadway at the Public Theater in fall 2021.
THE WHO'S TOMMY
Theatre: TBA
Target Opening: TBA
Creative Team: Des McAnuff (director), Pete Townshend (book and score), John Entwistle and Keith Moon (additional music and lyrics)
About: The musical puts The Who's original concept album on stage as a rock opera about a "deaf, dumb, and blind" boy who overcomes his disabilities with the help of ace pinball skills. Original Broadway director McAnuff returns to helm this updated production for the 2020 decade.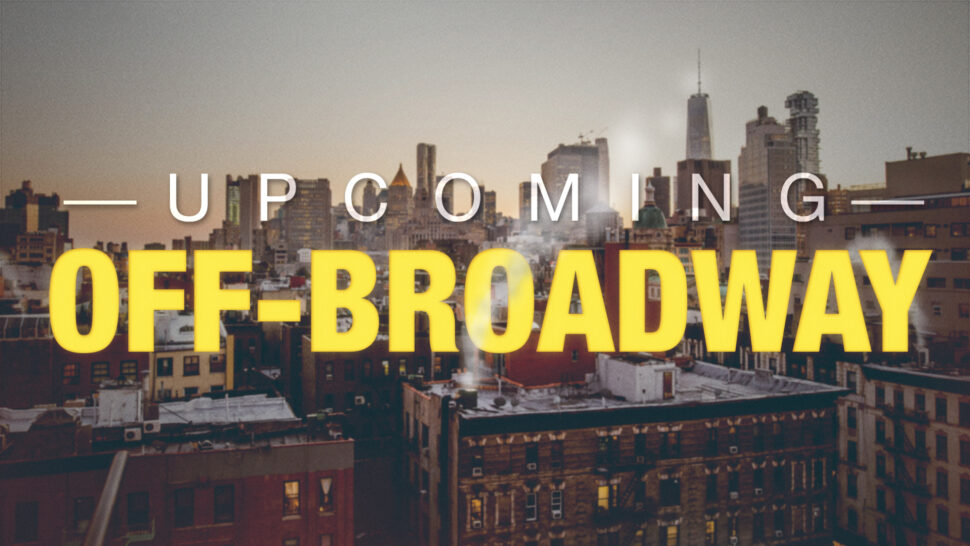 CORSICANA
• Playwrights Horizons/Mainstage Theater
• First Preview: June 2, 2022
• Opening: June 20, 2022
• Playwright: Will Arbery
• Director: Sam Gold
• Cast: Jamie Brewer, Will Dagger, Deirdre O'Connell, Harold Surratt

In Corsicana, a small city in Texas, a woman with Down syndrome named Ginny and her half-brother Christopher are unmoored in the wake of their mother's death. Their close family friend, Justice, introduces them to a local artist named Lot, a recluse and outsider, hoping that he and Ginny can make a song together. That that'll help somehow. In this restless quartet about care-taking and care-giving, in which the very fabric of reality is up for debate, Will Arbery charts the quiet, particular contracts of the heart that forge a new family.
EPIPHANY
• Mitzi E. Newhouse Theater
• First Preview: May 26, 2022
• Opening: June 23, 2022
• Playwright: Brian Watkins
• Director: Tyne Rafaeli
• Cast: Francois Battiste, Maylouise Burke, Heather Burns, Jonathan Hadary, Omar Metwally, Colby Minifie, David Ryan Smith, C.J. Wilson, Carmen Zilles

An uncanny evening. Snow falls softly. An eager host gathers old friends to try and resuscitate a forgotten tradition. But when the guest of honor is unusually late, the group becomes unmoored, craving answers. And there might not be enough wine, or goose, or time to fend off the long-neglected questions that now haunt their souls.
TITANIQUE: UNE PARODIE MUSICALE
• The Asylum Theatre
• First Preview: June 14, 2022
• Opening: June 23, 2022
• Book: Marla Mindelle, Constantine Rousouli, Tye Blue
• Lyrics: Various
• Music: Various
• Director: Tye Blue
• Cast: Marla Mindelle, Constantine Rousouli, Frankie Grande, Kathy Deitch, Ryan Duncan, Alex Ellis, John Riddle, Jaye Alexander, Courtney Bassett, Donnie Hammond, Dimitri Moise

Want to find out what really happened to Jack and Rose on that fateful night? Our story begins when Céline Dion hijacks a Titanic Museum tour and enchants the audience with her totally wild take, recharting the course of Titanic's beloved moments and characters with her iconic song catalog.
BETWEEN THE LINES
• Tony Kiser Theater
• First Preview: June 14, 2022
• Opening: June 26, 2022
• Book: Timothy Allen McDonald
• Music and Lyrics: Elyssa Samsel & Kate Anderson
• Director: Jeff Calhoun
• Choreographer: Paul McGill
• Cast: Arielle Jacobs, Jake David Smith, Julia Murney, Will Burton, Wren Rivera, Hillary Fisher, John Rapson, Vicki Lewis, Sean Stack, Jerusha Cavazos, Aubrey Matalon, Dan Hoy, Heather Ayers, Martin Landry

Between the Lines is an empowering and enchanting new musical for any of us seeking to find our place in the world. An outsider in a new school, Delilah seeks comfort in the pages of her favorite book, where she feels heard and understood. But as the lines between the two worlds of reality and fantasy begin to blur in extraordinary and astonishing ways, Delilah has to confront whether she alone has the power to rewrite her own story.
LOVE QUIRKS
• AMT Theater
• First Preview: June 16, 2022
• Opening: June 27, 2022
• Book: Mark Childers
• Music and Lyrics: Seth Bisen-Hersh
• Director: Brian Childers
• Cast: Erin Lamar, Maggie McDowell, Matthew Schatz, and Lauren Testerman, Rori Nogee, Dylan Hartwell

Love Quirks is a new musical fable based on actual events as a group of thirty-somethings explore the bizarre tribulations of love, friendship, and all the blurry lines in-between. Four broken hearts must face the past and look to the future, as they march into the strange and often hilarious world of love on the island of Manhattan. What they find is never what they expect, and they must face up to their own Love Quirks to move forward.
HAMLET
• Park Avenue Armory
• First Preview: June 10, 2022
• Opening: June 28, 2022
• Playwright: William Shakespeare
• Director: Robert Icke
• Cast: Alex Lawther, Jennifer Ehle
Prince Hamlet, son of Denmark's late king, is horrified – and placed in a moral quandary – by the apparition of his father's ghost. This specter claims to have been murdered by the brother who now wears his crown – and who, having married the widowed queen, is now not only Hamlet's uncle but also his stepfather. The ghost demands vengeance, but can it be trusted? And can the taking of a life ever be justified? Can this troubled family tolerate any further loss?
53% OF
• McGinn/Cazale Theatre
• First Preview: June 14, 2022
• Opening: June 28, 2022
• Playwright: Steph Del Rosso
• Director: Tiffany Nichole Greene
• Cast: Anna Crivelli, Eden Malyn, Marianna McClellan, Grace Rex, Cathryn Wake, Ayana Workman

The president is coming to town, and the good ladies of Bethlehem, PA are beside themselves planning to give him a hero's welcome; later, their husbands drink and posture during his swearing in. And in Brooklyn, a group of 20-something white women gather to plan . . . a revolution? Or is it a ritual to absolve their own guilt? 53% Of shines a spotlight on the status quo and shakes up our perceived notions of who calls themselves good and who pleads ignorance.
RICHARD III
• Public Theater / Delacorte Theater
• First Preview: June 21, 2022
• Opening: June 30, 2022
• Playwright: William Shakespeare
• Director: Robert O'Hara
• Cast: Danai Gurira, Wyatt Cibus, Sanjit De Silva, Sam Duncan, Monique Holt, Gregg Mozgala, Paul Niebanck, Michael Potts, Ariel Shafir, Heather Alicia Simms, Ali Stroker, Sharon Washington, Daniel J. Watts
As charismatic as he is cunning, as strangely seductive as he is utterly ruthless, Richard, Duke of Gloucester is the very embodiment of lethal ambition as he maneuvers and murders his way to the throne of England, sardonically revelling in his own villainy every step of the way. But once he has reached the top, the only way left to go is down – and in Richard's growing roster of vengeful enemies, none are more menacing than the ghosts of his past.
MISTER MISS AMERICA
• Rattlestick Playwrights Theatre
• Opening: July 6, 2022
• Playwright: Neil D'Astolfo
• Director: Tony Speciale
• Cast: Neil D'Astolfo

Tonight. Is. The. Night. Y'all. It's the 86th Annual Miss Southwestern Virginia Pageant, and Derek Tyler Taylor is fightin' tooth and well-manicured nail to win the crown. But when the road to victory is bumpier than a sock fulla Skittles™, Derek must decide how dirty he's willing to play to make his lifelong dream come true.
ORESTEIA
• Park Avenue Armory
• First Preview: July 8, 2022
• Opening: July 26, 2022
• Playwright: Aeschylus, Adapted by Robert Icke
• Director: Robert Icke
• Cast: Anastasia Hille

Aeschylus' greatest and final play is a searing familial saga that examines the sins of a family over several decades and explores whether justice can ever really be done.
THE NOSEBLEED
• Lincoln Center Theater @ The Claire Tow Theater
• First Preview: July 16, 2022
• Opening: August 1, 2022
• Playwright: Aya Ogawa
• Director: Aya Ogawa
• Cast: Drae Campbell, Ashil Lee, Aya Ogawa, Saori Tsukada, Kaili Y. Turner

The Nosebleed is an intimate autobiography that explores playwright/director Aya Ogawa's fractured relationship with their long-deceased and enigmatic father. Through a series of turbulent, absurd, and poignantly comic vignettes, Ogawa reveals the seemingly insurmountable cultural and generational gap between themselves and their father, and the questions they face in their own motherhood today. A theatrical memorial and healing ritual for the audience, this darkly humorous, tender, and inventive play considers how we inherit and bequeath failure, and what it takes to forgive.
AS YOU LIKE IT
• Public Theater / Delacorte Theater
• First Preview: August 10, 2022
• Opening: August 30, 2022
• Playwright: William Shakespeare, adapted by Shaina Taub & Laurie Woolery
• Music and Lyrics: Shaina Taub
• Director: Laurie Woolery
• Cast: TBA

Forced from their homes, Orlando, Duke Senior, his daughter Rosalind, and niece Celia are banished to the Forest of Arden. There, they discover a community of acceptance and transformational love, where all are welcomed and embraced.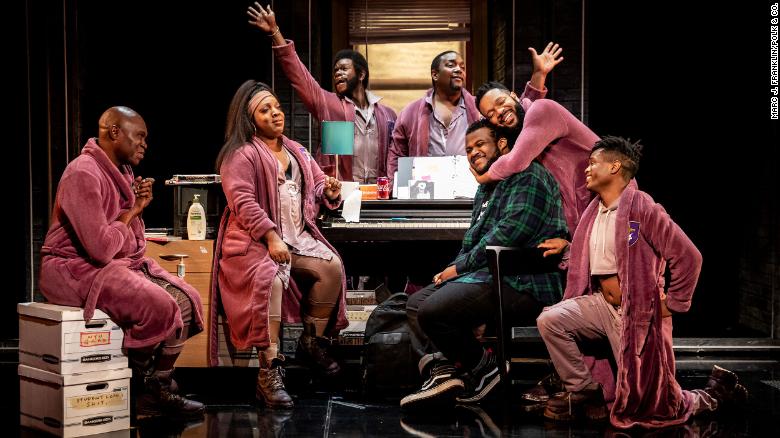 Complete list of 2022 Tony Nominees and Winners
2022 Tony Awards Winners- Full List!
---